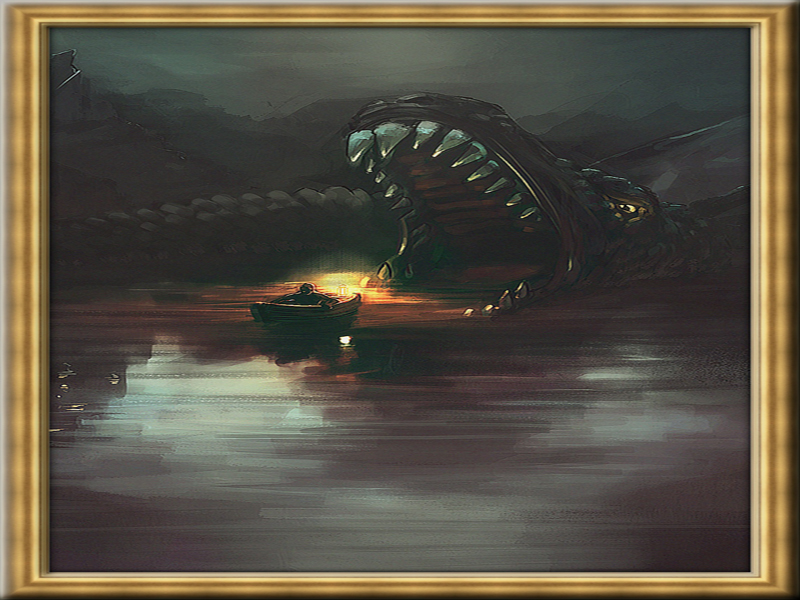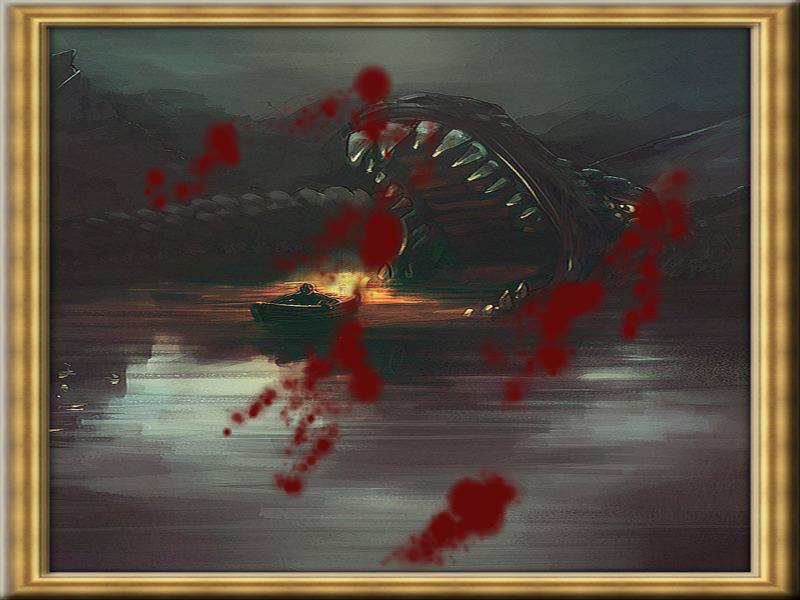 ARTIST PAINTING
Local artist Miss C. Nowe was fascinated with the legend and mystery that surrounds "the Beast of Bala Lake". So much so, she fell in love with one of the eye witnesses reported in her local paper. Unfortunately she was not to live the fairy tale life she dreamed.
Her reality became intermingled with past present and future. Her mind became overloaded and jumbled by the ever increasing pressure of dark forces working upon her subconscious.
She painted the thoughts of the man she had fallen so desperately in love with.
Her imagination was to be her undoing. It is reported that 2 years after she completed this artwork she was sectioned in the local asylum.
Whilst Doctors have in recent times reported she is doing well she constantly refuses to leave the hospital grounds.
Water has to be given to her in disposable cups and virtually always ends up over one of the dedicated staff assigned to keep her safe.
"Lucy's Song"  Music by Cookie Taylor